Best CRM Software for Travel Agency to Make Sales
Fly High
Automate the process of gathering leads and inquiries from multiple sources into your CRM, and automatically assign them to your sales team. Keep track of follow-up reminders, manage contacts, quotations, itineraries, automates accounts and manage team all in one central panel.
Complete your package process in
6

steps
Enhance Your Work

Productivity
Track itinerary is the best CRM software for a travel agent that helps them to speed up their work efficiency by providing a way to manage and organize travel plans.
It allows users to store and access all travel details in one place, including transportation, accommodations, and other activities. By using track itinerary, users can easily update their plans, track expenses, and can share details with others.
This Software is useful for travel agents or tour operators to manage their Travel businesses easily. With track itinerary, users can work more efficiently and effectively, allowing them to focus on other important tasks.
Simplify Your Finance via Advance Accounting

System
Track Itinerary gives the feature of automated accounting; where you can manage your business finances and travel operations in one centralized location.
By integrating your travel business with track itinerary, you can streamline your workflow and improve your overall efficiency, saving time and reducing the risk of errors.
Key benefits of using travel Accounting Software are:
Automated invoicing
Expense tracking
Financial reporting
Profit and Loss Analysis
Tax compliance
Secure data storage
Accelerate your accounting processes with the right automation tools and makes best business decisions.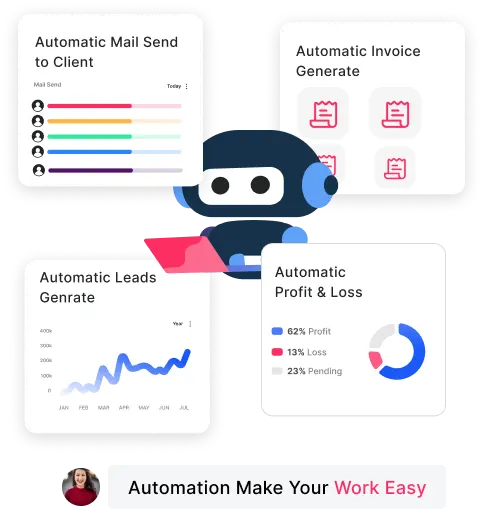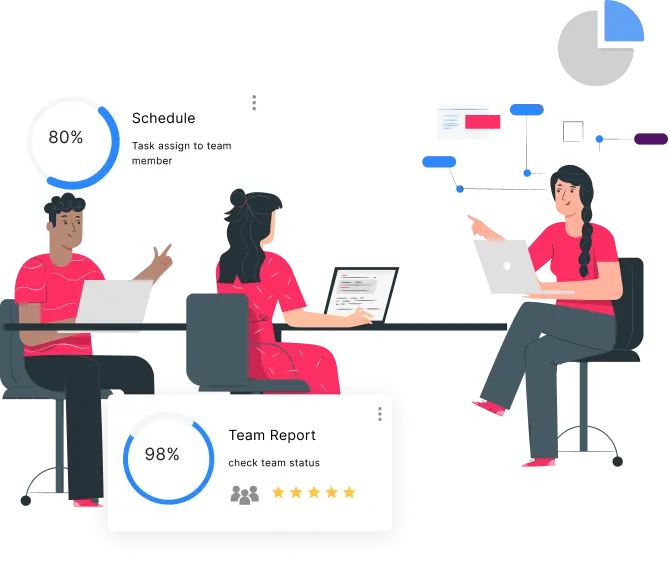 Create Teams and Set

Goals
A user-friendly interface of Track Itinerary, allows you to manage your team with ease. Form teams and set targets that align with your business objectives.
Define roles and permissions for them, restrict access based on roles, use multi- factor authentication, and monitor access. Restrictions provide a way for team members to access only information and resources they need to perform their job operations.
This feature ensures that users are limited to performing only authorized actions and cannot delete or download data without proper access permissions.
Track Itinerary simplify and automate your

Travel Business
Track Leads
Use the centralized lead tracking system to know your conversion rate and make required changes to your marketing strategies.
Manage Leads and Contacts
Maintain a database of leads, customers, and other contacts to streamline tour packages. Contact anyone on the list with ease.
Build New Itineraries
Make as many changes as you want to the travel itineraries. The software is flexible, scalable, and designed to suit your requirements.
Intuitive Dashboards
Keep important information within reach. One look at the dashboard will tell you all about your leads, packages, and revenue.
Manage Bookings
No more worrying about changing dates and amending tour programs. The software allows you to manage the bookings any way you want.
Automate Alerts
Stay in touch with your leads and customers. Send them automated messages as reminders, alerts, and updates.
Calculate Profit/Loss
Calculate profit and loss on every Itinerary separately to check what and where we have missed the Calculation.
Notification When Booked
Once the booking process is completed get the notification in the form of an email, text, message, or push notification.
Generate Multiple Itinerary
Multiple pre-designed templates that can be customized easily according to travellar preferences.
Customize Itinerary

Design
Create professional and visually appealing quotations and itineraries effortlessly with our leading Tour and Travel CRM Software. Tailor your itinerary designs to match your brand's color scheme with ease using Track Itinerary's customizable PDF.
Generate polished documents within minutes and download them in PDF format for convenient sharing with clients via email or WhatsApp. Every modification made to the quotation and itinerary is recorded for future reference, ensuring a seamless tracking process.
With our "Customize Itinerary Design according to your Brand's color" feature, travel agencies can present diverse travel options to clients, significantly enhancing the chances of turning inquiries into successful bookings.
Choose Your
Plan
Unlock Track Itinerary full potential
150
k+
itineraries build on track itinerary
6
+
years in travel software development already
450
+
travel executives working on this software
Frequently Asked
Questions
Track Itinerary CRM software is designed for the travel industry. It helps travel businesses manage their customer interactions, bookings, itineraries, and other operational aspects of travel business.
It depends on number of Subscription. You can try this software for 15 days and if you like you can continue.
Yes, Track Itinerary CRM Software is a valuable tool for small travel businesses as it can help them manage their customer interactions, bookings, and operations more efficiently, leading to increased sales and customer satisfaction.
Yes, you can customize this software as per your business needs. This may include adding or removing features, integrating with other systems, or customizing workflows and processes.
Yes, this software offers a user-friendly interface and intuitive workflow; hence makes it easy for travel businesses to adopt and understand.
Yes, This software offers robust security features, such as data encryption, secure data storage, and user access controls, to ensure the safety and privacy of customer data.
Some of the key benefits of using track Itinerary software include:
Streamlined operations and improved efficiency.
Enhanced customer experience and satisfaction.
Increased sales and revenue.
Better customer retention and loyalty.
Improved marketing and customer targeting.
Greater visibility into customer data and insights.
Some of the essential features to look for in track itinerary software are:
Contact and lead management
Sales and booking management
Itinerary and trip management
Marketing automation and email campaigns
Reporting and analytics
Mobile access and support
Advanced Accounting System
Automated Follow Up and Reminders
Integrations with other travel systems and tools
Create as many new and unique tour itinerary packages as you want, that too in quick time. The software is flexible.
The software will automate repeated tasks to save time and money. Scale it to suit your needs.
The lead management system provides a centralized tracking database. Measure your success with a couple of clicks
Send alerts, manage bookings, accept payments, and manage everything from the user-friendly trip itinerary dashboard. Track Itinerary is the best itinerary planner software for a travel business of any size/ volume. It is easy to use and highly effective in increasing ROI.
To choose the right travel CRM software for your business, you should consider factors such as the specific features and functionality you require, the scalability of the solution, the ease of use, the cost, and the level of support and training provided by the provider. It can also be helpful to read reviews and seek recommendations from other travel businesses in your industry.

Do you have more questions?
End-to-end payments and financial management in a single solution. Meet the right platform to help realize.
Many of India's leading companies trust Track Itinerary.